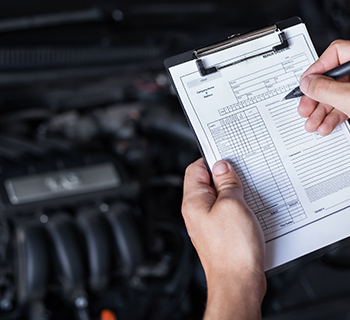 Problems with your vehicle aren't subtle, but even if you know something is wrong, you might not know exactly what the issue is. Ebner's Auto Inc. will work quickly to identify it for you. Using our many diagnostic tools, we get to the bottom of auto troubles fast. And, with tune up and oil change services in Ambler, PA, we're the place to visit to prevent issues from popping up in the first place!
Diagnostics:

Why is your check engine light on? Come to us to find out! We'll ready your car's onboard computer to figure out what's triggering the fault and repair the problem with precision. We can also run other diagnostic tests to figure out where inefficiencies may need to be resolved, such as in your electrical system.

Inspections:

Hearing a rattle or feeling a rumble with your vehicle? Our experienced team provides in-depth, thorough inspections to identify problems that need to be fixed. Count on us to find the problems that other shops might overlook! Top to bottom, bumper to bumper, we'll provide you with the most thorough car inspection in Ambler, PA.

Oil changes:

An oil change is the most essential aspect of car maintenance. Come to us every 3-5k miles for fresh oil, a new filter and fluid top-offs. We'll advise you on the right oil for your auto and make sure any maintenance issues are resolved before they develop into real problems.

Tune ups:

Car not running like it once did? Don't settle for a dip in performance. Visit our shop for a tune up that restores your vehicle! We'll change out spark plugs, adjust belt tension, run diagnostics and more to improve your vehicle wherever we can.

Factory maintenance:

Factory-scheduled maintenance is necessary for maintaining your vehicle's warranty. When the time for routine maintenance comes due, schedule your appointment with us. We'll keep you on track and make sure you're doing right by your car's many routine maintenance needs.
Don't let a single problem with your vehicle go overlooked. If you suspect an issue or the time has come due for preventative maintenance, schedule an appointment with Ebner's Auto Inc. Contact us today at 215-628-0881.