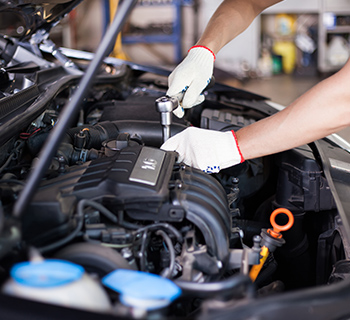 If your vehicle needs repairs, the last thing you want to have to do is drive around town looking for an auto repair shop in Ambler, PA that can handle everything you need done. Skip the hassle and schedule an appointment with Ebner's Auto Inc. Our ASE-certified techs deliver high-caliber workmanship, aimed at fixing whatever's wrong with your vehicle.
Suspension repair:

If your ride is a little rocky, let us assess and repair your suspension system to stabilize things. We can replace shocks and struts, while pinpointing other issues that may be affecting your suspension system.

Exhaust repair and sales:

Not every auto shop in Ambler, PA is equipped to provide exhaust services. Not only do we repair faulty exhaust systems, we can also retail new parts and systems to help you reduce emissions and quiet your vehicle.

Engine work:

From belt and hoses to spark plugs and gaskets, we'll do whatever it takes to keep your engine running smoothly. Our trained and certified techs employ their expertise to give every engine the attention it deserves, whether for repairs or tune-ups.

Transmissions:

Leaky transmission case? Problems shifting or staying in gear? We're familiar with all types of transmission troubles and can help you set them right with transmission repair services, both major and minor.

Auto electrical:

We're not just an expert auto mechanic in Ambler, PA—we're also your local expert for auto electrical diagnostics and repairs. From fuses to your battery, your starter to your alternator, we offer encompassing electrical services.

Minor bodywork:

Fresh off a fender-bender? Have a dent in your hood that just needs to come out? Our shop is capable of minor bodywork, restoring the appearance and integrity of your vehicle to a like-new condition.

Lighting and accessories:

If you need new lighting or have custom accessories you want installed, our techs are ready to help. We'll gladly put in the work to make sure your vehicle is illuminated and personalized.
Don't let the need for repairs go unrealized in your vehicle. Contact Ebner's Auto Inc. today at 215-628-0881 to schedule a service appointment for your vehicle.